Vårt Företag
Aliant Finland är en modern advokatbyrå inom affärsjuridik. Vi fungerar som Finlands byrå inom den internationella Aliant advokatbyråkedjan. Aliant är verksam i 15 europeiska länder, Nord- och Sydamerika, Asien, Afrika samt Mellanöstern. Huvudkontoret är beläget i Los Angeles, Kalifornien.
Vi betjänar såväl inhemska som utländska små, mellanstora och stora företag. Vårt mål är att erbjuda individuell och högklassig expertis inom juridikens olika delområden. Vi betjänar våra inhemska kunder i både inhemska och internationella ärenden samt våra utländska kunder i ärenden gällande affärsverksamhet och investeringar i Finland. Vår service är alltid enligt kundens behov. Vår styrka är en gedigen internationell erfarenhet, Aliants kapacitet även utanför Finland, våra omfattande samarbetsrelationer på alla kontinenter samt en snabb och flexibel service.
Aliant Finland grundades i november 2017, då advokatbyrån Kauttu & Co anslöt sig till Aliant. Vår byrå är belägen i Aviapolis, bredvid flygplatsen. Det dynamiska Aviapolis är det snabbast expanderande företagsområdet inom huvudstadsregionen. Tack vare vårt läge är vi lätt tillgängliga för kunder som rör sig såväl med flyg som tåg och bil. Detta garanterar den bästa möjliga tillgängligheten från hela Finland och utomlands.
Considerations for family-owned enterprises. Finnish section of the publication by Tuomo Kauttu, Partner, Aliant Finland. According to the World Bank, there are more than 160 million privately-owned small and medium-sized enterprises in the world employing more than 500 million people. Many of these businesses are family-owned, with tightly held shareholdings. They are very often well-established […]
By Leo Pietikäinen, Associate, Aliant Finland. Rajat ylittävien verosuunnittelujärjestelyjen raportointivelvollisuutta koskevan direktiivin (EU) 2018/822 (DAC 6) hallituksen esitys on annettu 31.10.2019 eduskunnan käsiteltäväksi Veronkierto ei ole enää nykypäivän globaalissa markkinataloudessa pelkästään kansallinen ilmiö, vaan osa laajaa rajojen yli ulottuvaa toimintaa, johon eri maiden viranomaisilla sekä kansainvälisillä järjestöillä on runsaasti intressejä puuttua. Verosuunnittelu, eli erilaisten lainsäädännöllisten […]
We aspire to provide you not only the best legal results,
but also the most favorable business outcome.
Om Oss
" Aliant Finland (tidigare Kauttu & Co) har redan under 15 år hjälpt Meira Oy med företagsköp, avtalsärenden samt  frågor kring aktiebolagslagen. De har skött vårt bolags och också Massimo Zanetti Groups ärenden på hög yrkesmässig nivå." Raimo Sinisalo, VD, Meira Oy.
Aliant Finland är en advokatbyrå specialiserad i affärsjuridik. Vi har kompetens inom alla affärsjuridikens delområden och vår målsättning är att erbjuda individuell och högklassig expertisservice inom vårt kompetensområde. Vi handhar företags avtalsärenden och exportprojekt inom industrin. Vi betjänar våra kunder i företagsköp, aktietransaktioner, fusioner och övriga företagsarrangemang. Vi ger expertishjälp i frågor som gäller aktiebolagslagen, relationer till investerare i aktiebolag, finansiering samt utdelning.
Vi bistår med att skydda och kommersialisera teknologi samt i frågor som gäller varumärken, formskydd samt upphovsrätt. Vi hjälper till i frågor som berör fastighetsköp samt rättsliga frågor kring utvecklande av fastigheter och byggprojekt. Vi företräder även företag i rättstvister i allmänna domstolar och skiljeförfarande.
Aliant är en starkt växande multinationell advokatbyrå, som för tillfället har verksamhet i Förenta Staterna, Kina, Argentina, Brasilien, Spanien, Italien, Frankrike, Nederländerna, Polen, Ungern, Nigeria, Lebanon, Israel, Finland och på Cypern. Vi på Aliant Finland har direkta samarbetskontakter även med advokatbyråer i Storbritannien, Kanada och Asien samt områden i Europa och Förenta Staterna, där Aliant inte har en egen byrå. Därutöver är vi medlem av IR Global (professional advisory services). IR Global–byråer finns i över hundra länder och inom IR finns kompetens inom mer än 70 expertisområden.
Våra advokater i Finland har arbetserfarenhet och rättsliga påbyggnadsexamina från Förenta Staterna och Storbritannien. Även våra yngre jurister har studerat förutom i Finland också utomlands.
Utmärkelser
Följande utmärkelser har tilldelats advokatbyrå Kauttu & Co Ab. Kauttu & Co har anslutit sig till Aliant i november 2017 och fungerar numera som Aliants Finlands byrå.
Commercial Law Firm of the year 2016 for a 3rd consecutive year – Finland, tilldelat av ACQ Law Awards.


Corporate Law Firm of the year 2015 – Finland, tilldelat av Acquisition International M&A Award


The International Trade Legal Practice Firm of the year 2013 — Finland, tilldelat av Acquisition International Magazine


Våra Advokater och Personal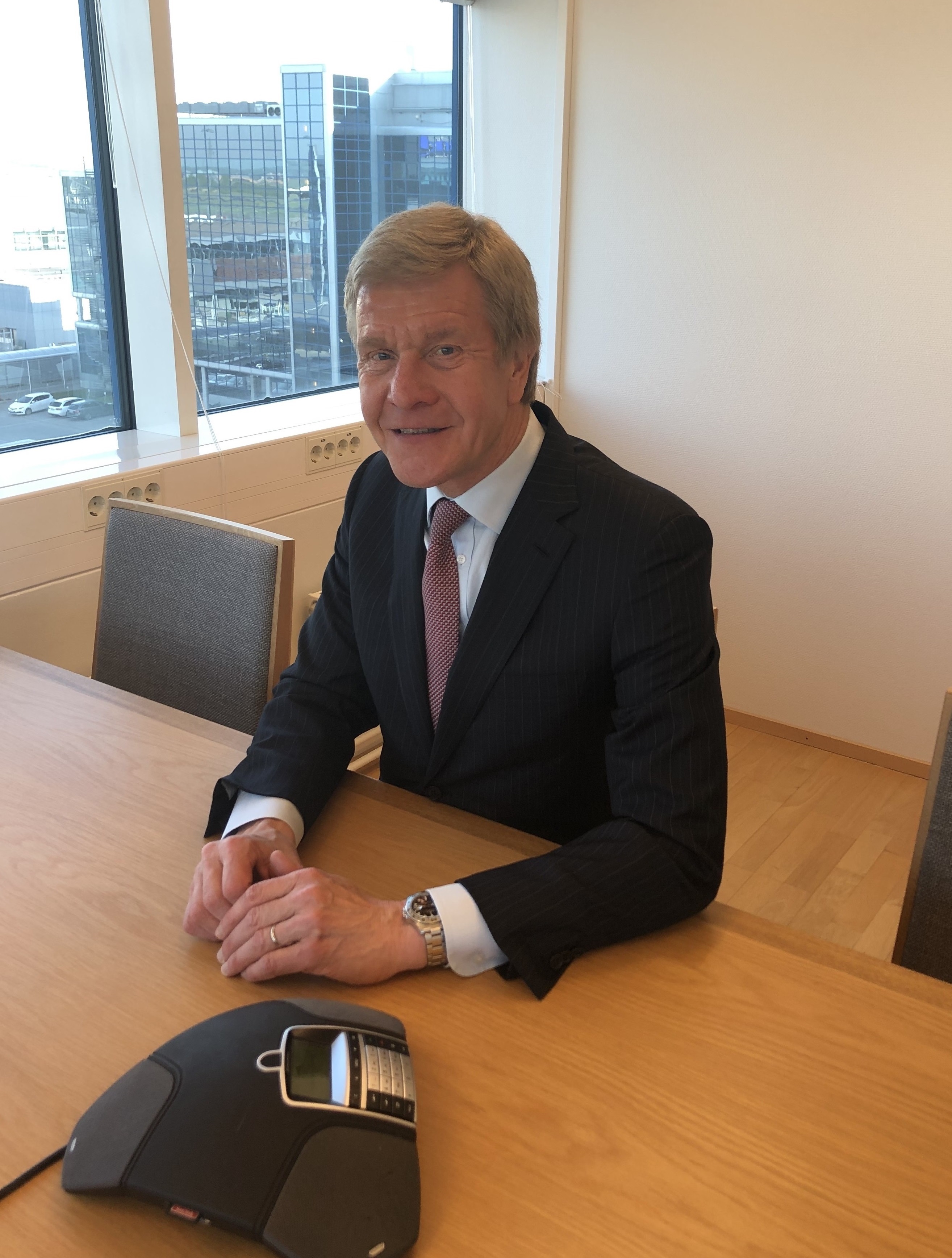 TUOMO KAUTTU
PARTNER - Aliant Finland
Phone:  +358 9 3157 4101
E-mail:  tkauttu (at) aliantlaw.fi
LL.M. (Helsinki), LL.M. (Washington)
Attorney at law
Trained on the bench
Specialities: Cross-border transactions, mergers and acquisitions, corporate law, technology commerce.
About Tuomo:
Tuomo Kauttu graduated from the University of Helsinki with a Master of Laws degree in 1988, and gained his postgraduate LL.M. from the University of Washington, Law School in 1996.
After graduating and court training, Tuomo worked for a bank, specialising in corporate finance. Subsequently, he gained experience as an attorney intern at a New York law firm, followed by the LL.M. program at the University of Washington. The focus of the LL.M. program was on corporate law and corporate taxation, mergers & acquisitions, investments, and business planning. 
Since 1996, Tuomo has advised and represented businesses in Helsinki. He has worked on commercial transactions and international operations in a diverse range of industries, including technology, machinery, energy and manufacturing. He has advised various forms of business entities on corporate law and governance issues. He has represented corporate clients and institutional investors in acquisitions and other transactions involving the purchase or sale of businesses.
Tuomo is a member of the Finnish Bar Association and an associate member of the American Bar Association (ABA), being involved in the professional work of the ABA International Business Law Committee and Committee on Mergers and Acquisitions. He is also a member of the International Chamber of Commerce (ICC) Commission on Commercial Law and Practice. Since 2014, Tuomo has been a member of the Industry Committee of Helsinki Region Chamber of Commerce. He has written numerous professional articles, and has lectured at various institutes in Finland and abroad.
PEKKA VALO
SENIOR COUNSEL - Aliant Finland
Phone:  +358 9 3157 4102
E-mail:  pvalo (at) aliantlaw.fi
LL.M. (Turku), LL.M. (Exeter)
Attorney at law (Finland)
Solicitor (England, Wales)
Trained on the bench
Specialities: International transactions, mergers and acquisitions, trademark, design and copyright law, corporate finance, money laundering compliance, competition law, dispute resolution
About Pekka:
Pekka has wide experience in business law both in Finland and England where he has worked several years as Solicitor and In-house lawyer.
Mr. Valo is specialised in International Contract Law, Mergers and Acquisitions, Dispute Resolution, IP and ICT Law. He has represented several internationally known brand names especially in the fashion and design industry in their issues relating to Trade Marks, Design Rights, Franchise and Distribution. He has advised in numerous international corporate arrangements, English sports teams with their establishment as corporate entities, online gaming companies setting up and running the their business and an Arctic expedition team in their sponsorship issues. He has also worked in a Financial Services company in the City of London as a Legal Counsel and FSA (currently FCA) approved Compliance Officer and MLRO.
In addition to his work Pekka has done research as Doctoral Associate in Queen Mary Intellectual Property Research Institute (QMIPRI) University of London. The focus of his research was in Copyright issues of audio-visual works. During the time he wrote numerous articles involving Design Right, Patent, Trade Mark and Copyright to an online publication of an international law firm. He took part to teaching of the Institute by familiarising the representatives of EU candidate states with Intellectual Property Rights.
Pekka is a member of the Finnish Bar Association and the Law Society of England and Wales.
LEO PIETIKÄINEN
ASSOCIATE - Aliant Finland
Phone: +358 9 3157 4104                                                                                                                                                                                                                                                                 
Email:   lpietikainen (at) aliantlaw.fi
LL.M.
Specialities: Corporate law and tax, finance, dispute resolution 
About Leo:
Leo Pietikäinen graduated from the University of Helsinki with a Master of Laws degree in January 2019. He is currently working on his bar examination of the Finnish Bar Association, which he intends to complete this Autumn.
During his studies, Leo gained experience in various places. From 2015 to 2017, he advised Foodora Finland Oy, then a new startup in Finland, with daily legal matters regarding predominantly contract and corporate law. At the same time he was also a member of the Legal Aid Committee of his university's law students' association (Pykälä ry), giving pro bono legal advice to students.
From 2017 to 2018, he worked as a Legal Assistant at Kauttu & Co Attorneys Ltd, which later became Aliant Finland, participating in corporate law issues and resolution of contract disputes for corporate clients.
After Kauttu & Co, Leo joined the Legal Services team at PricewaterhouseCoopers Finland as an Associate Trainee, where he participated in a wide array of assignments regarding corporate law, finance, transactions, governance and taxation, assisting both domestic and international companies. He also regularly gave presentations on current legal matters for the Legal team.
After PwC, he finished his Master's thesis on international taxation in late 2018, and following graduating in January 2019, he worked as an Associate at Intertrust (Finland) Oy, providing corporate law, tax law and administrative services for international companies.
In September 2019 Leo joined Aliant Finland as an Associate.
Helsingfors Byrån
Aliant Asianajotoimisto Oy
World Trade Center Helsinki Airport
Aviapolis FI-01530
Lentäjäntie 3, Vantaa
Finland
Tel. +358 9 3157 4100
Email. finland (at) aliantlaw.fi
Fax. +358 9 3157 4110
FO-nummer 2943228-8
Hemort: Helsinki