Yritys
Aliant on kansainvälinen asianajotoimisto, joka toimii 16 maassa. Pääkonttori sijaitsee Los Angelesissa, Kaliforniassa. Aliant Finland on Aliantin Suomen toimisto. Autamme suomalaisia yrityksiä niiden kotimaisissa ja kansainvälisissä asioissa sekä ulkomaisia yrityksiä niiden Suomen liiketoiminnoissa ja investoinneissa. Tarjoamme yksilöllistä, laadukasta ja joustavaa asiantuntijapalvelua aina asiakkaan tarpeen mukaisesti.
Hoidamme yritysten sopimusasioita ja vientiprojekteja. Palvelemme asiakkaitamme liiketoimintakaupoissa, osakekaupoissa, fuusioissa ja muissa yritysjärjestelyissä. Annamme asiantuntija-apua osakeyhtiölakia ja osakeyhtiön hyvää hallintaa sekä yhtiön sijoittajasuhteita ja työsuhteita koskevissa kysymyksissä. Avustamme teknologian suojaamista ja kaupallistamista sekä tavaramerkkejä, mallisuojaa ja tekijänoikeutta koskevissa asioissa. Autamme kiinteistökauppoihin, kiinteistöjen kehittämiseen ja rakennusprojekteihin liittyvissä oikeudellisissa kysymyksissä. Edustamme yrityksiä riita-asioissa yleisissä tuomioistuimissa ja välimiesmenettelyssä.
Palvelemme kaikenkokoisia ja monentyyppisiä yrityksiä. Asiakkaamme ovat pieniä yrityksiä, keskisuuria yhtiöitä ja monikansallisia yhtymiä elinkaarensa kaikissa vaiheissa. Asiakkaisiimme kuuluu start-up yrityksiä, kasvuyrityksiä, vakiintuneita perheyrityksiä, yksityisesti omistettuja yhtiöitä ja julkisesti noteerattuja yhtiöitä. Asiakkaamme tulevat useilta teollisuuden ja palvelutoiminnan sektoreilta käsittäen mm. teknologia-, konepaja-, tuotanto-, terveydenhuolto-, energia-, lentoyhtiö-, jälleenmyynti-, rakennus- ja kiinteistötoiminnan.
Toimistomme sijaitsee tunnetussa osoitteessa Aviapoliksessa, World Trade Center-rakennuksessa aivan lentoaseman vieressä. Dynaaminen Aviapolis on pääkaupunkiseudun voimakkaimmin kasvava yritysalue ja työpaikkakeskittymä. Sijaintimme puolesta olemme hyvin tavoitettavissa sekä lentoteitse että junalla ja autolla. Tämä takaa parhaan mahdollisen saavutettavuuden kaikkialta Suomesta ja ulkomailta.                                                                                                                                            
By Kaisla Yli-Juuti, Aliant Finland. The use of private contract law in international supply chains has become more common as the number of corporations working across borders has increased. Incorporating Corporate Social Responsibility (CSR) and sustainability obligations into supply chain contracts is one way of making them legally binding and enforceable, thereby motivating suppliers to […]
Hallitus päätti istunnossaan 11.9.2020 ulkomaalaisten Suomeen tuloa koskevien rajoitusten jatkamisesta ja lieventämisestä rajaliikenteessä.

Sisärajavalvontaa on tarkoitus jatkaa 22.11.2020 asti, eli kunnes 23.11.2020 voimaan tulee uusi, testaukseen perustuva malli.
We aspire to provide you not only the best legal results,
but also the most favorable business outcome.
Tietoa Meistä
"Aliant Finland (aiemmin Kauttu & Co) on yli 15 vuoden ajan auttanut Meira Oy:tä  mm. yrityskaupoissa, sopimusasioissa ja osakeyhtiölakia koskevissa kysymyksissä. He ovat hoitaneet yhtiömme ja myös Massimo Zanetti Beverage Groupin asioita korkealla ammattitaidolla."                Raimo Sinisalo, toimitusjohtaja, Meira Oy
Asiantuntemus takaa taidot. Kokemus tuo osaamisen
Palvelemme täydellä Aliantin kapasiteetilla Suomessa ja Suomen ulkopuolella 16 maassa yli 200 lakimiehen voimin. Aliantin asianajajat ovat kansainvälisesti suuntautuneita, taitavia ja kokeneita lakimiehiä. He osaavat toimia asiakkaiden kanssa ja tarjota parhaat neuvot kulloisessakin tilanteessa. Aliantissa oleva asiantuntemus ja kokemus on samaa tasoa kuin maailman parhaimmissa ja suurimmissa asianajotoimistoissa. Asianajajiemme kapasiteetti riittää juridiikan hoitamiseen kaikkein monimutkaisimmissakin kansainvälisissä transaktioissa.    
Asiakas on tärkeämpi kuin laskutus 
Suuret kansainväliset asianajotoimistot usein teettävät asiakkaan lakiasioihin kuuluvan työn kokemattomilla juniorilakimiehillä. Tällainen menettely mahdollistaa laskutuksen maksimoinnin. Aliant toimii eri tavalla. Aliantin asiakkaan asiaa hoitaa sama lakimies, jonka hoidettavaksi asiakas on toimeksiannon antanut. Aliantin asiakas voi työskennellä yhdessä juuri sen lakimiehen kanssa, jonka on palkannut. Meillä juniorilakimies osallistuu työhön vain siltä osin, että asiakas saa todellista kustannussäästöä laadun kärsimättä. Kaikki asiakkaat ovat tärkeitä. Tarjoamme yksilöllistä, laadukasta ja joustavaa palvelua aina asiakkaan tarpeiden mukaisesti. Olemme kansainvälinen asianajotoimisto, jolle asiakas on tärkeämpi kuin laskutus. 
Paras juridinen tulos ei yksin riitä. Bisnes ratkaisee               
Työskentelemme läheisessä yhteistyössä asiakkaan kanssa. Suunnittelemme yhdessä strategian. Noudatamme asiakkaan toimintalinjauksia ja toimiohjeita. Pyrimme saavuttamaan parhaan mahdollisen juridisen tavoitteen asiakkaan bisnestavoitteiden ehdoilla.
Vientiprojekteissa olemme mukana projektin koko elinkaaren ajan alkaen suunnitteluvaiheesta ja hankkeen strukturoinnista jatkuen aina loppuselvittelyihin saakka. 
Transaktioissa autamme sopimusjärjestelyn hallinnassa ja toteutuksessa käsittäen neuvottelustrategian, sopimustekniikan, sopimustyypit, sopimusasiakirjojen valmistelun ja laatimisen sekä allekirjoituksen jälkeiset vaiheet.
Yrityskaupoissa osallistumme valmisteluun entistä aiemmin ja toteutukseen entistä pidempään aina integraatiovaiheeseen saakka.
Avustamme startup- ja kasvuyrityksien sekä vientihankkeiden rahoituksessa. Lue lisää mahdollisuuksista Business Finlandin Expert Search -profiilistamme.
Tutustu Aliant global asianajajiin attorneys here.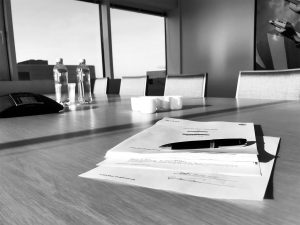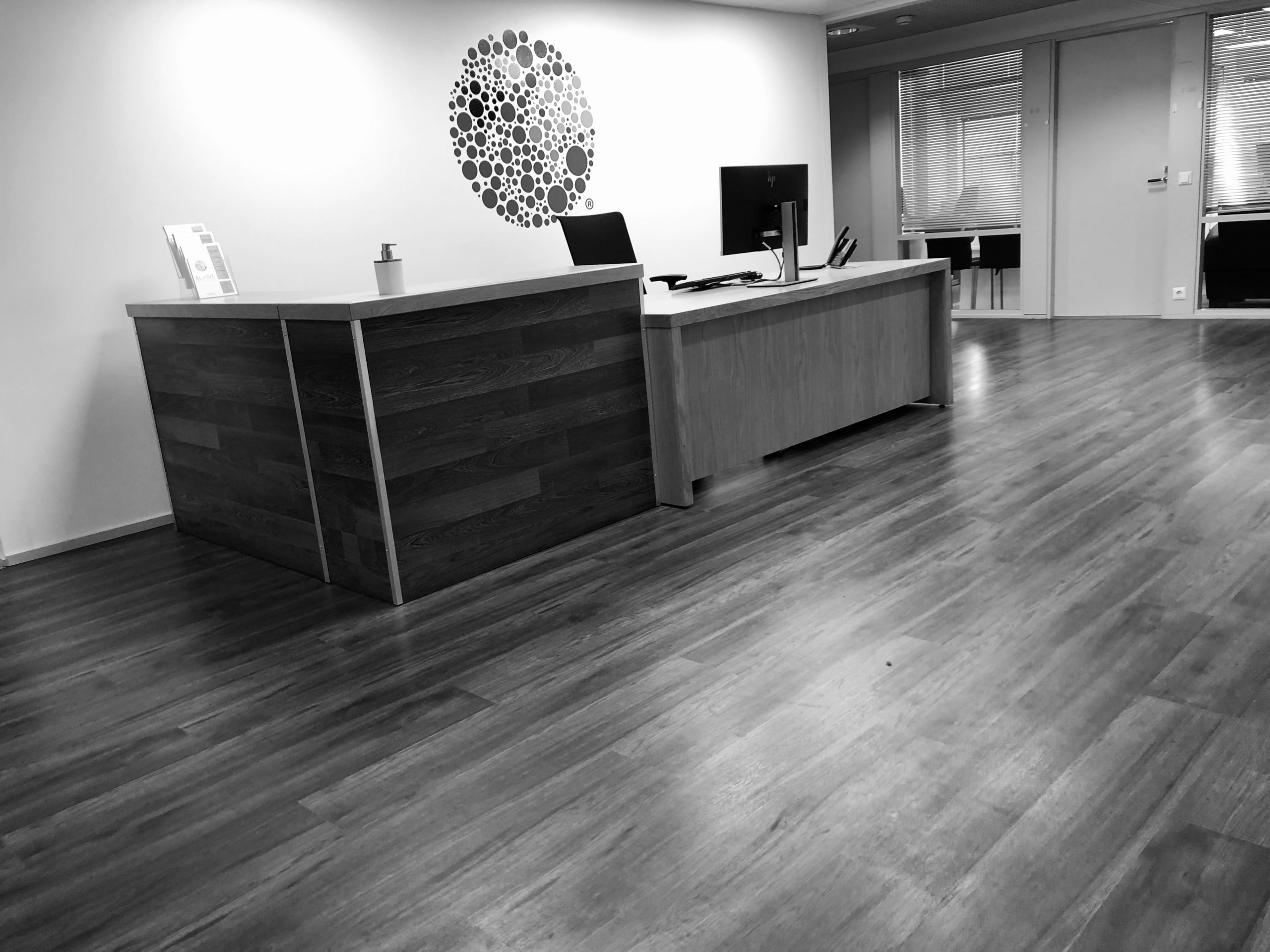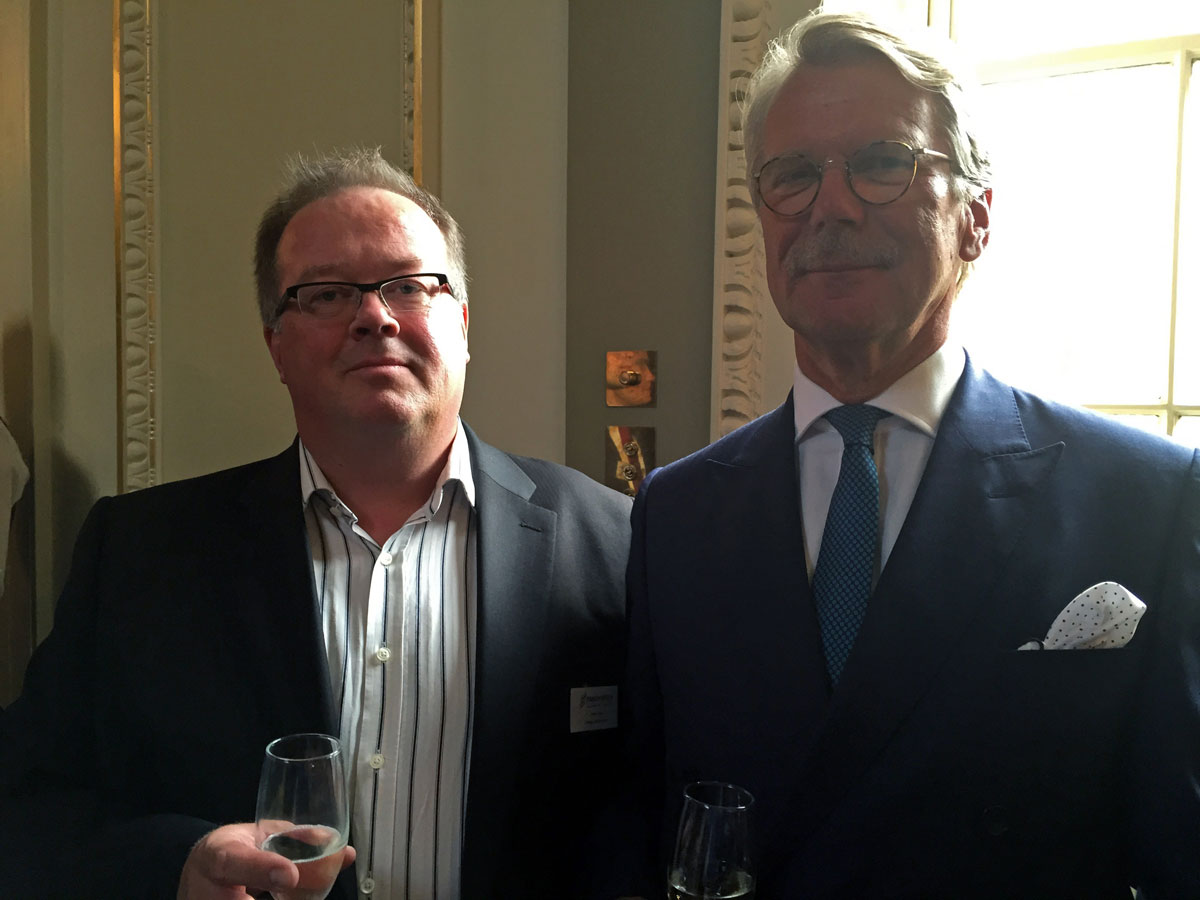 Aliant Finlandin asianajaja Pekka Valo ja Björn Wahlroos, Sampo-konsernin ja UPM:n hallitusten puheenjohtaja
Lakimiehet ja henkilökunta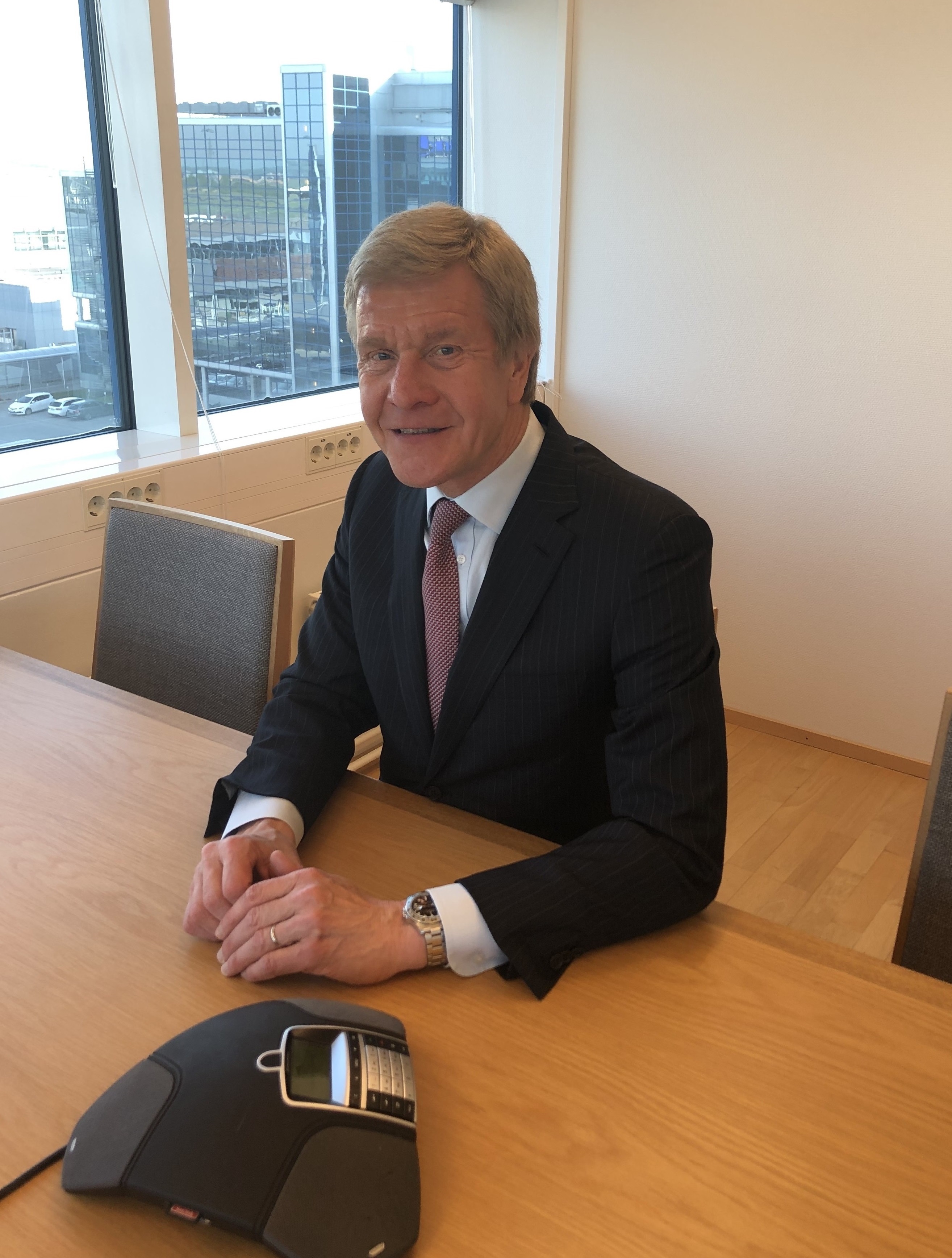 TUOMO KAUTTU
PARTNER - Aliant Finland
Phone:  +358 9 3157 4101
E-mail:  tkauttu (at) aliantlaw.fi
LL.M. (Helsinki), LL.M. (Washington)
Attorney at law
Trained on the bench
Specialities: Cross-border transactions, mergers and acquisitions, corporate law, technology commerce.
About Tuomo:
Tuomo Kauttu graduated from the University of Helsinki with a Master of Laws degree in 1988, and gained his postgraduate LL.M. from the University of Washington, Law School in 1996.
After graduating and court training, Tuomo worked for a bank, specialising in corporate finance. Subsequently, he gained experience as an attorney intern at a New York law firm, followed by the LL.M. program at the University of Washington. The focus of the LL.M. program was on corporate law and corporate taxation, mergers & acquisitions, investments, and business planning. 
Since 1996, Tuomo has advised and represented businesses in Helsinki. He has worked on commercial transactions and international operations in a diverse range of industries, including technology, machinery, airline, energy and manufacturing. He has advised various forms of business entities on corporate law and governance issues. He has represented corporate clients and institutional investors in acquisitions and other transactions involving the purchase or sale of businesses.
Tuomo is a member of the Finnish Bar Association and an associate member of the American Bar Association (ABA), being involved in the professional work of the ABA International Business Law Committee and Committee on Mergers and Acquisitions. He is also a member of the International Chamber of Commerce (ICC) Commission on Commercial Law and Practice. Since 2014, Tuomo has been a member of the Industry Committee of Helsinki Region Chamber of Commerce. He has written numerous professional articles, and has lectured at various institutes in Finland and abroad.   
In 2008 Tuomo founded Kauttu & Co that was an outgrowth of a well established Helsinki based law firm that was established in 1951. Tuomo has been a partner with Aliant since 2017 when Kauttu & Co joined Aliant. 
PEKKA VALO
SENIOR COUNSEL - Aliant Finland
Phone:  +358 9 3157 4102
E-mail:  pvalo (at) aliantlaw.fi
LL.M. (Turku), LL.M. (Exeter)
Attorney at law (Finland)
Solicitor (England, Wales)
Trained on the bench
Specialities: International transactions, mergers and acquisitions, trademark, design and copyright law, corporate finance, money laundering compliance, competition law, dispute resolution
About Pekka:
Pekka Valo has wide experience in business law both in Finland and England where he has worked several years as Solicitor and In-house lawyer.
Mr. Valo is specialised in International Contract Law, Mergers and Acquisitions, Dispute Resolution, IP and ICT Law. He has represented several internationally known brand names especially in the fashion and design industry in their issues relating to Trade Marks, Design Rights, Franchise and Distribution. He has advised in numerous international corporate arrangements, English sports teams with their establishment as corporate entities, online gaming companies setting up and running the their business and an Arctic expedition team in their sponsorship issues. He has also worked in a Financial Services company in the City of London as a Legal Counsel and FSA (currently FCA) approved Compliance Officer and MLRO.
In addition to his work Pekka has done research as Doctoral Associate in Queen Mary Intellectual Property Research Institute (QMIPRI) University of London. The focus of his research was in Copyright issues of audio-visual works. During the time he wrote numerous articles involving Design Right, Patent, Trade Mark and Copyright to an online publication of an international law firm. He took part to teaching of the Institute by familiarising the representatives of EU candidate states with Intellectual Property Rights.
Pekka is a member of the Finnish Bar Association and the Law Society of England and Wales.
In March 2014 Pekka joined Aliant Finland (previously Kauttu & Co).
NINA AURA
JUNIOR ASSOCIATE - Aliant Finland
Phone: +358 9 3157 4103
Email: naura (at) aliantlaw.fi
LL.B.
Specialities: Startups and Startup financing; Employment, including cooperation duties and procedures (YT-neuvottelut)
About Nina:
Nina received her LL.B. in January 2018.
From 2017 to 2019 Nina worked in a start-up company doing legal work in various fields of law with focus on commercial agreements, including supply agreements. Beyond this, she has gained experience in real estate business working with real estate development and transactions, GDPR issues and international projects.
Nina has also advised start-ups in their growth and assisted start-up companies to seek venture capital, private equity and state funding.
Moreover, Nina has experience in marketing and communications. She has worked as a communications officer with focus on liaison with governmental institutions.
In November 2019 Nina joined Aliant Finland as a Junior Associate.
Helsingin toimisto
Aliant Asianajotoimisto Oy
World Trade Center Helsinki Airport
Aviapolis FI-01530
Lentäjäntie 3, Vantaa
Finland
Puh. +358 9 3157 4100
Email. finland (at) aliantlaw.fi
Fax. +358 9 3157 4110
Y-tunnus 2943228-8
Kotipaikka: Helsinki