Yritys
Aliant Finland on moderni liikejuridiikan asianajotoimisto. Olemme kansainvälisen Aliant-asianajotoimiston Suomen toimisto. Aliant toimii 14 maassa Euroopassa, Pohjois- ja Etelä-Amerikassa, Aasiassa, Afrikassa ja Lähi-idässä. Aliantin pääkonttori sijaitsee Los Angelesissa, Kaliforniassa.
Palvelemme niin kotimaisia kuin ulkomaisiakin pieniä, keskisuuria ja suuria yrityksiä. Tavoitteenamme on tarjota yksilöllistä ja laadukasta asiantuntijapalvelua juridiikan eri osa-alueilla. Autamme kotimaisia asiakkaitamme niiden kotimaisissa ja kansainvälisissä asioissa sekä ulkomaisia asiakkaitamme niiden Suomen liiketoiminnoissa ja investoinneissa aina asiakkaan tarpeen mukaan. Etujamme ovat vahva kansainvälinen kokemus, Aliantin kapasiteetti myös Suomen ulkopuolella, laajat yhteistyösuhteemme kaikissa maanosissa sekä nopea ja joustava palvelu.
Aliant Finland syntyi marraskuussa 2017, kun asianajotoimisto Kauttu & Co yhdistyi Aliantiin. Toimistomme sijaitsee tunnetussa osoitteessa Aviapoliksessa, WTC-rakennuksessa aivan lentoaseman vieressä. Dynaaminen Aviapolis on pääkaupunkiseudun voimakkaimmin kasvava yritysalue ja työpaikkakeskittymä. Sijaintimme puolesta olemme hyvin tavoitettavissa sekä lentoteitse että junalla ja autolla. Tämä takaa parhaan mahdollisen saavutettavuuden kaikkialta Suomesta ja ulkomailta.
Considerations for family-owned enterprises According to the World Bank, there are more than 160 million privately-owned small and medium-sized enterprises in the world employing more than 500 million people. Many of these businesses are family-owned, with tightly held shareholdings. They are very often well-established companies where control has been maintained by a small of group […]
Kokemuksemme mukaan omien ja tytäryhtiöiden osakkeiden käyttö yritysjärjestelyissä näyttää viimeaikoina lisääntyneen. Tämän vuoksi on aiheellista huomata lain suomat mahdollisuudet ja toisaalta lain asettamat rajoitukset. Konsernimuotoisissa yrityksissä liiketoimintoja järjestetään toiminnan kehittyessä yleensä uudelleen tarkoituksenmukaisella tavalla. Osakeyhtiö voi haluta käyttää omia ja tytäryhtiöiden osakkeita yritysjärjestelyissä ja -kaupoissa monin eri tavoin, ei pelkästään tavanomaisella osakeannilla. Eräs tapa toteuttaa […]
We aspire to provide you not only the best legal results,
but also the most favorable business outcome.
Tietoa Meistä
Aliant Finland on yritysjuridiikkaan keskittyvä asianajotoimisto. Meillä on osaamista liikejuridiikan kaikilla osa-alueilla ja tavoitteenamme on tarjota osaamisalueillamme yksilöllistä, laadukasta asiantuntijapalvelua. Hoidamme yritysten sopimusasioita ja teollisuuden vientiprojekteja. Palvelemme asiakkaitamme liiketoimintakaupoissa, osakekaupoissa, fuusioissa ja muissa yritysjärjestelyissä. Annamme asiantuntija-apua osakeyhtiölakia, osakeyhtiön sijoittajasuhteita, rahoitusta ja varojen jakoa koskevissa kysymyksissä. Avustamme teknologian suojaamista ja kaupallistamista sekä tavaramerkkejä, mallisuojaa ja tekijänoikeutta koskevissa asioissa. Autamme kiinteistökauppoihin sekä kiinteistöjen kehittämiseen ja rakennusprojekteihin liittyvissä oikeudellisissa kysymyksissä. Edustamme yrityksiä myös riita-asioissa yleisissä tuomioistuimissa ja välimiesmenettelyssä.
Vientiprojekteissa olemme mukana projektin koko elinkaaren ajan alkaen suunnitteluvaiheesta ja hankkeen strukturoinnista jatkuen aina loppuselvittelyihin saakka. 
Transaktioissa autamme sopimusjärjestelyn hallinnassa ja toteutuksessa käsittäen neuvottelustrategian, sopimustekniikan, sopimustyypit, sopimusasiakirjojen valmistelun ja laatimisen sekä allekirjoituksen jälkeiset vaiheet.
Yrityskaupoissa osallistumme valmisteluun entistä aiemmin ja toteutukseen entistä pidempään aina integraatiovaiheeseen saakka.
Aliant on kasvuvaiheessa oleva monikansallinen asianajotoimisto, joka toimii tällä hetkellä Yhdysvalloissa, Kiinassa, Argentiinassa, Brasiliassa, Espanjassa, Italiassa, Alankomaissa, Ranskassa, Puolassa, Kyproksella, Unkarissa, Nigeriassa, Israelissa, Libanonissa, ja Suomessa. Meillä Aliantin Suomen toimistossa on suorat yhteistyösuhteet asianajotoimistoihin myös Iso-Britanniassa, Kanadassa ja Aasiassa sekä Euroopassa ja Yhdysvalloissa alueilla, joissa ei ole Aliantin omaa toimistoa. Lisäksi Kuulumme IR Global- nimiseen ryhmään (professional advisory services). IR Global -toimistoja on yli sadassa maassa ja IR:ssa on asiantuntemusta yli 70 asiantuntija-alueella.
Suomen toimistomme asianajajilla on työkokemusta ja oikeudelliset jatkotutkinnot Yhdysvalloista ja Iso-Britanniasta. Myös nuoremmat lakimiehemme ovat opiskelleet Suomen lisäksi ulkomailla.
Tunnustukset
Seuraavat tunnustukset on myönnetty Kauttu & Co Asianajotoimisto Oy:lle. Kauttu & Co on liittynyt Aliantiin marraskuussa 2017 ja on nykyisin Aliantin Suomen toimisto.
Commercial Law Firm of the year 2016 for a 3rd consecutive year – Finland, myöntänyt ACQ Law Awards.


Corporate Law Firm of the year 2015 – Finland, myöntänyt Acquisition International M&A Award


The International Trade Legal Practice Firm of the year 2013 — Finland, myöntänyt Acquisition International Magazine


Lakimiehet ja henkilökunta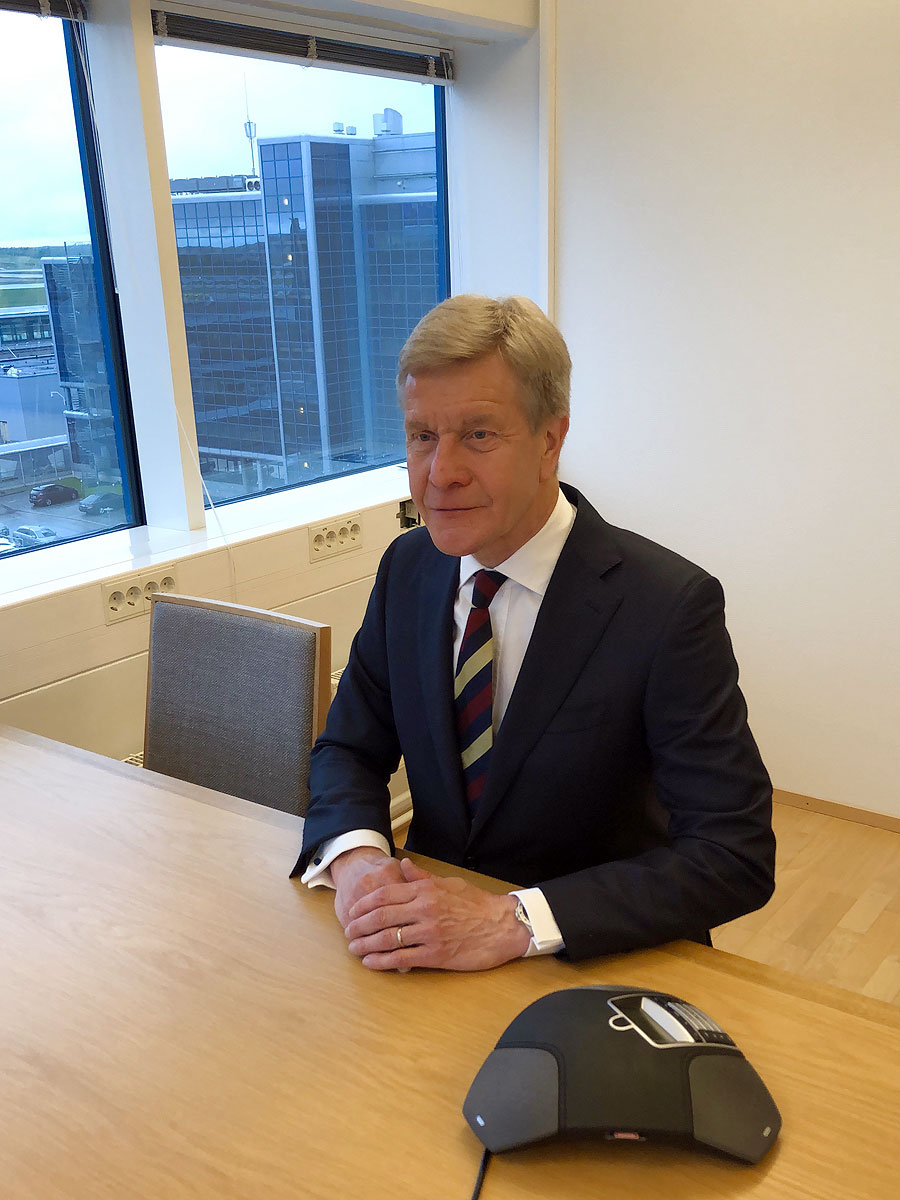 TUOMO KAUTTU
PARTNER - Aliant Finland
Phone:  +358 9 3157 4101
E-mail:  tkauttu (at) aliantlaw.fi
LL.M. (Helsinki), LL.M. (Washington)
Attorney at law
Trained on the bench
Specialities: Cross-border transactions, mergers and acquisitions, corporate law, technology commerce.
About Tuomo:
Tuomo Kauttu graduated from the University of Helsinki with a Master of Laws degree in 1988, and gained his postgraduate LL.M. from the University of Washington, Law School in 1996.
After graduating from Helsinki University, Tuomo first served the Finnish Board of Agriculture, and then underwent internship on the bench in the Jyväskylä District Court. After this court training, he worked for a bank, specialising in corporate finance. Subsequently, he gained experience as an attorney intern at a New York law firm, followed by the LL.M. program at the University of Washington. The focus of the LL.M. program was on corporate law and corporate taxation, mergers & acquisitions, investments, and business planning. As the only foreign student in the program, he had a unique opportunity to gain a solid knowledge of US. business practices and US. business law.
Since 1996, Tuomo has advised and represented businesses in Helsinki. He has worked on commercial transactions and international operations in a diverse range of industries, including technology, machinery, energy and manufacturing. He has advised various forms of business entities on corporate law and governance issues. He has represented corporate clients and institutional investors in acquisitions and other transactions involving the purchase or sale of businesses.
Tuomo is a member of the Finnish Bar Association and an associate member of the American Bar Association (ABA), being involved in the professional work of the ABA International Business Law Committee and Committee on Mergers and Acquisitions. He is also a member of the International Chamber of Commerce (ICC) Commission on Commercial Law and Practice. Since 2014, Tuomo has been a member of the Industry Committee of Helsinki Region Chamber of Commerce. He has written numerous professional articles, and has lectured at various institutes in Finland and abroad.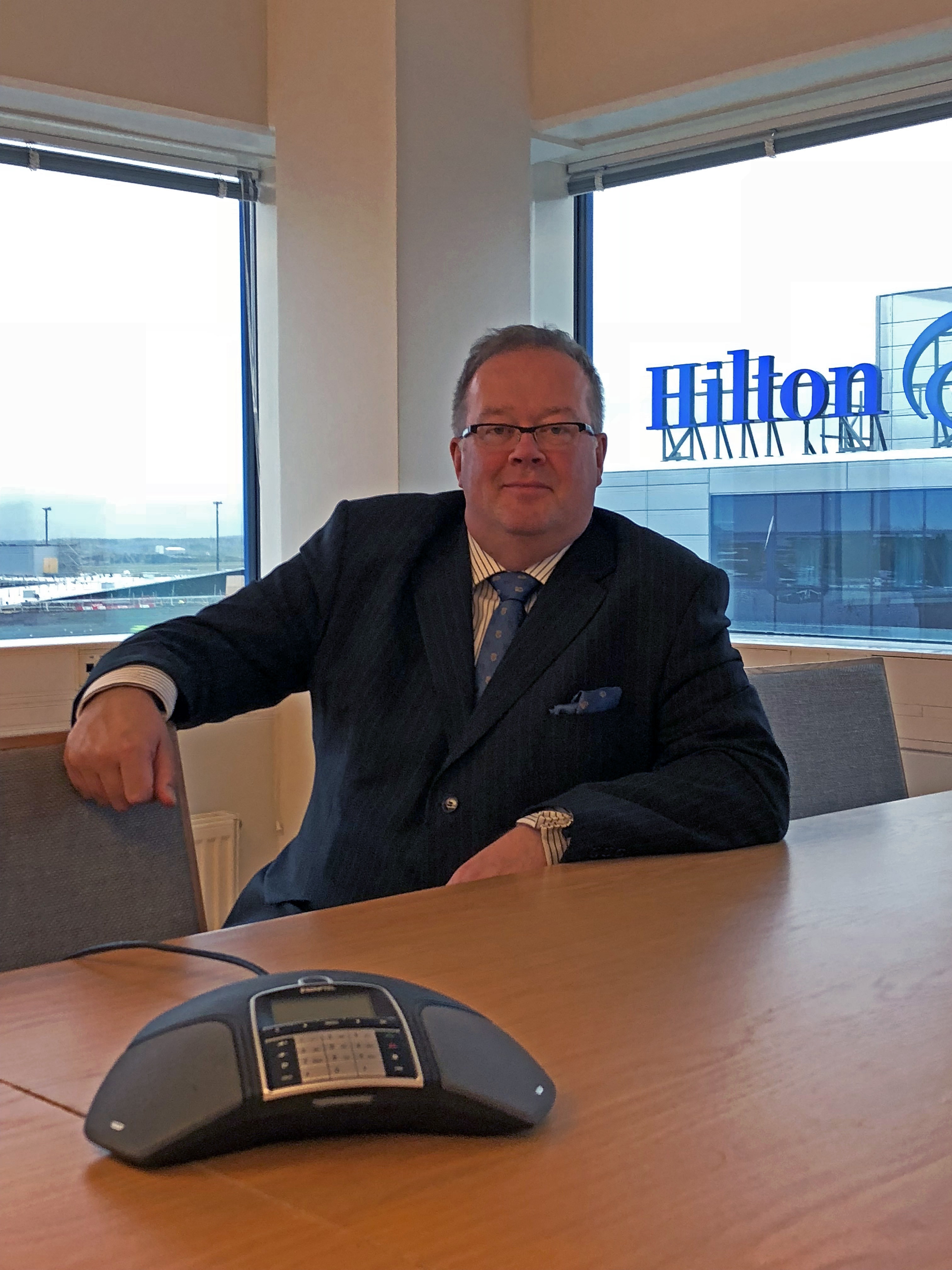 PEKKA VALO
SENIOR COUNSEL - Aliant Finland
Phone:  +358 9 3157 4102
E-mail:  pvalo (at) aliantlaw.fi
LL.M. (Turku), LL.M. (Exeter)
Attorney at law (Finland)
Solicitor (England, Wales)
Trained on the bench
Specialities: International transactions, mergers and acquisitions, trademark, design and copyright law, corporate finance, money laundering compliance, competition law, dispute resolution
About Pekka:
Pekka has wide experience in business law both in Finland and England where he has worked several years as Solicitor and In-house lawyer.
Mr. Valo is specialised in International Contract Law, Mergers and Acquisitions, Dispute Resolution, IP and ICT Law. He has represented several internationally known brand names especially in the fashion and design industry in their issues relating to Trade Marks, Design Rights, Franchise and Distribution. He has advised in numerous international corporate arrangements, English sports teams with their establishment as corporate entities, online gaming companies setting up and running the their business and an Arctic expedition team in their sponsorship issues. He has also worked in a Financial Services company in the City of London as a Legal Counsel and FSA (currently FCA) approved Compliance Officer and MLRO.
In addition to his work Pekka has done research as Doctoral Associate in Queen Mary Intellectual Property Research Institute (QMIPRI) University of London. The focus of his research was in Copyright issues of audio-visual works. During the time he wrote numerous articles involving Design Right, Patent, Trade Mark and Copyright to an online publication of an international law firm. He took part to teaching of the Institute by familiarising the representatives of EU candidate states with Intellectual Property Rights.
Pekka is a member of the Finnish Bar Association and the Law Society of England and Wales.
MIKAEL RAIVIO
SENIOR COUNSEL - Aliant Finland
Phone: +358 9 3157 4103
E-mail: mraivio (at) aliantlaw.fi
LL.M. (Helsinki)
Attorney at law
Trained on the bench
Expertises: Dispute resolution, real estate and environmental law, corporate law, public procurement, estate planning and family law.
About Mikael:
Mikael Raivio graduated from the University of Helsinki with a Master of Laws degree in 1995. He completed his thesis in Environmental Law and continued with post graduate studies.
After graduating from Helsinki University, Mikael served as a Chief of Police, Bailiff and Prosecutor of a rural Police District, and then underwent internship on the bench in the Tampere District Court and served on the bench as a Judge. After serving the Court, he worked for the United Nations in the Middle East, Lebanon and Israel, as a Legal Adviser. He then worked for the Finnish Ministry of Defence and Defence Staff as a Legal Adviser on UN and NATO peace support operations, public procurement, counter intelligence and chief of military preliminary investigations.
Mikael then worked in New York as a legal adviser and diplomat at the United Nations Headquarters from 2001 to 2005 specializing in budgetary negotiations in the UN General Assembly and UN treaties. Having then worked for the Finnish Foreign Ministry as a Treaty Law specialist he was asked to join the Finnish EU Presidency team at the UN HQ in New York again from 2006 to 2007.
From 2007 Mikael worked as an Attorney in Helsinki specializing in family law, dispute resolution, real estate and environmental law. Mikael also served as a court appointed estate administrator and advised in commercial transactions, many with cross border dimensions.
He passed the Finnish Bar Examination in 2010.
Mikael has also lived and attended school or worked for several years in in the United States in Baltimore, MD, San Jose, CA and Vienna, Austria and Copenhagen, Denmark. He is also fluent in Swedish and German. Recently Mikael was one of the first international OSCE monitors in war torn Eastern Ukraine. As a diplomat based in Kharkiv near the Russian border Mikael was responsible for monitoring and reporting to the international community of the sustainment of the rule of law and the possible escalation of the crisis by keeping in close contact with the local government, militia, courts as well as local population and businesses.
Mikael joined Aliant Finland in 2019.
Helsingin toimisto
Aliant Asianajotoimisto Oy
World Trade Center Helsinki Airport
Aviapolis FI-01530
Lentäjäntie 3, Vantaa
Finland
Puh. +358 9 3157 4100
Email. finland (at) aliantlaw.fi
Fax. +358 9 3157 4110
Y-tunnus 2943228-8
Kotipaikka: Helsinki