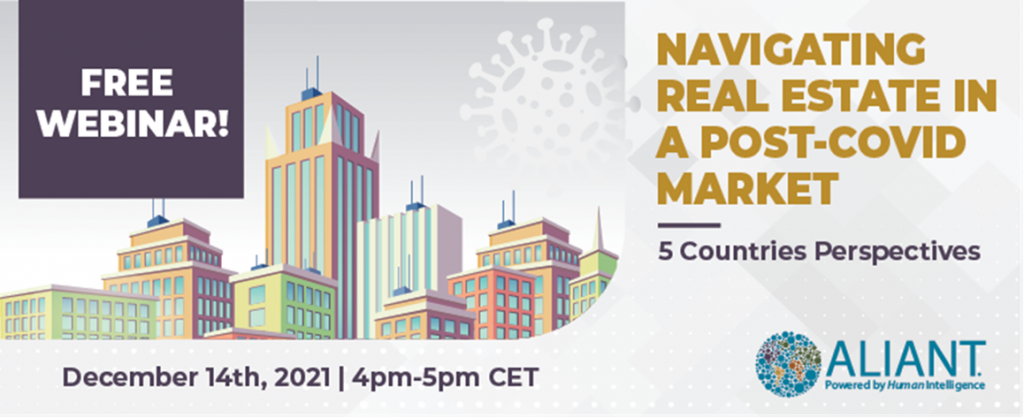 The pandemic continues to have a profound and unprecedented effect on all sectors of the economy, including the real estate market—making this conference the ideal opportunity to gain valuable insight from industry leading attorneys.
The Aliant Real Estate Practice Group has been hard at work preparing for what is sure to be an amazing and informative webinar where a panel of our experts will tackle topics relevant to the real estate industry in a post-covid market.
For you with an interest in global real estate matters, this is a valuable opportunity .
When: 14 December 2021, 4pm-5pm CET (7am-8am PST)
Where: https://www.aliantlaw.com/blog/join-us-for-a-free-webinar-navigating-real-estate-in-a-post-covid-market-5-countries-perspectives/
What: A webinar focused on "Navigating Real Estate in a Post-Covid Market"
Registration Link: https://us02web.zoom.us/meeting/register/tZwtc-yorzsjGtLAGHDwD50rGKBkWJF74Jz8