Ensimmäinen tapahtuma järjestettiin Turussa 9.4.2019, jossa Tuomo Kauttu piti puheen siitä, mitä pitää ottaa huomioon juridisesta näkökulmasta yrityksen tähdätessä USA:n markkinoille.
USA Road Show – kiertue järjestetään tänä vuonna Ulkoministeriön toimesta yhdessä USA:n Suomen suurlähetystön ja Business Finlandin kanssa. Kiertueen tavoitteena on vahvistaa Yhdysvaltojen ja Suomen kahdenvälisiä kaupallis-taloudellisia suhteita ja juhlistaa diplomaattisuhteiden 100 – vuotisjuhlaa.
The USA Road Show began in Turku on April 9th. Tuomo Kauttu held a speech on what to consider on juridical perspective when entering to US market.
The USA Road Show is organized by the Ministry for Foreign Affairs together with U.S. Embassy in Finland and Business Finland. The aim is to strengthen bilateral commercial and economic relations between the United States and Finland and also to celebrate the diplomatic relations between the two countries.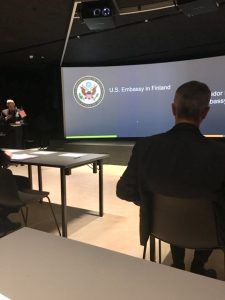 Ambassador Robert Pence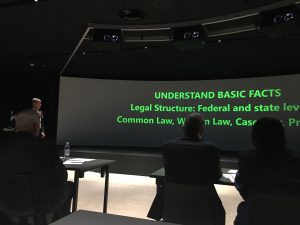 Tuomo Kauttu talks about understanding the basic facts when entering to U.S. market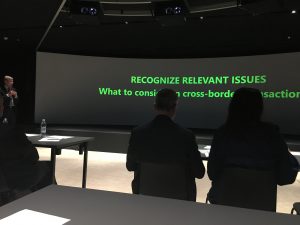 Tuomo Kauttu talks about the importance of recognizing the relevant issues on cross-border transactions