We had the pleasure of inviting our Board of Directors (Dream Team) to the office on labour day eve. First they had an important Board meeting, where they planned next strategic steps (to the fridge). Johanna is writing minutes of meeting. After the comprehensive Board meeting our Dream Team decided to take a well-deserved naps for a couple of hours.
Meet the Dream Team:
Tassu – Chairman of the Board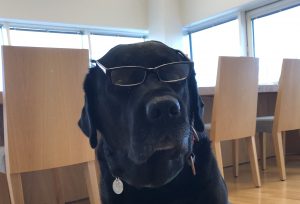 Onni – Board member
Pupi – Board member
After a long day of hard work (= mainly playing with each others and lots of attention from their employees) the Dream Team had sumptuous dinners at home.